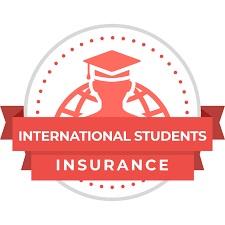 Find the best International students Health Insurance quotes for Canada.
Canada is one of the favorable destination for international students. According to the Canadian Bureau for International Education these individuals comprise of major post-secondary student population and have helped create over 80,000 jobs in recent years. Later these students convert their student visas into work permits and thus converting into permanent residents at a later stage.
There are hundreds of thousands of international students studying in Canada. This is part of a government strategy to reshape Canadian demographics by bringing in more well-educated skilled workers to the Canadian university system.
Canada is ranked as one of the best places in the world to live. Many international students are drawn to Canada because the quality of education and living standards in Canada are among the best in the world. In addition, the cost of living and tuition fees are generally lower in Canada than many other developed countries around the world, making Canada the preferred destination for international students.
Canada is known throughout the world for its government-funded national healthcare system. This system is meant to provide healthcare available to permanent residents and citizens, depending upon the province they live in.
Whether or not public health services are offered to international students is at the discretion of each province.
Ontario do not offer health coverage to international students and they generally required to purchase private health insurance along with their admission in accredited institutions and prior to their landing in Ontario. To assist international students in Ontario, we offer international students health insurance plans from different insurance companies.
Choosing an international student insurance plan can be daunting when attempting to find a plan that meets both institution and country visa requirements, so it's important to weigh your options before purchasing.
If you have questions about our plans or would like to discuss specific insurance requirements, feel free to call insurance broker M.K. for your International students Health Insurance need or click the link below to get a quote.